If you're in the market for a new vehicle, it might be tempting to turn to the United States, Japan, or Germany. But there are many reasons why buying from Sweden may be an even better idea — if not just because they have some of the world's most luxurious Swedish car brands. Sweden is known for its quality and luxury, which makes it an ideal place to find a new car crafted by esteemed Swedish car manufacturers.
In fact, the country is home to some of the world's most prestigious Swedish car brands: Volvo, Saab, and Koenigsegg are just a few examples of Swedish car companies that have been around for decades. If you're still reading this and curious to learn more, then let's rev on!
Swedish car brands
Swedish car brands have varying degrees of market share. Some brands like Volvo are giants, while others like Uniti and Caresto are more niched to a selected audience. The Swedish car companies in the automotive industry have always been relatively small and focused on building unique Swedish cars only sold in their home country. However, some Swedish cars out there made by Swedish car brands have made great strides in breaking into other markets around the world.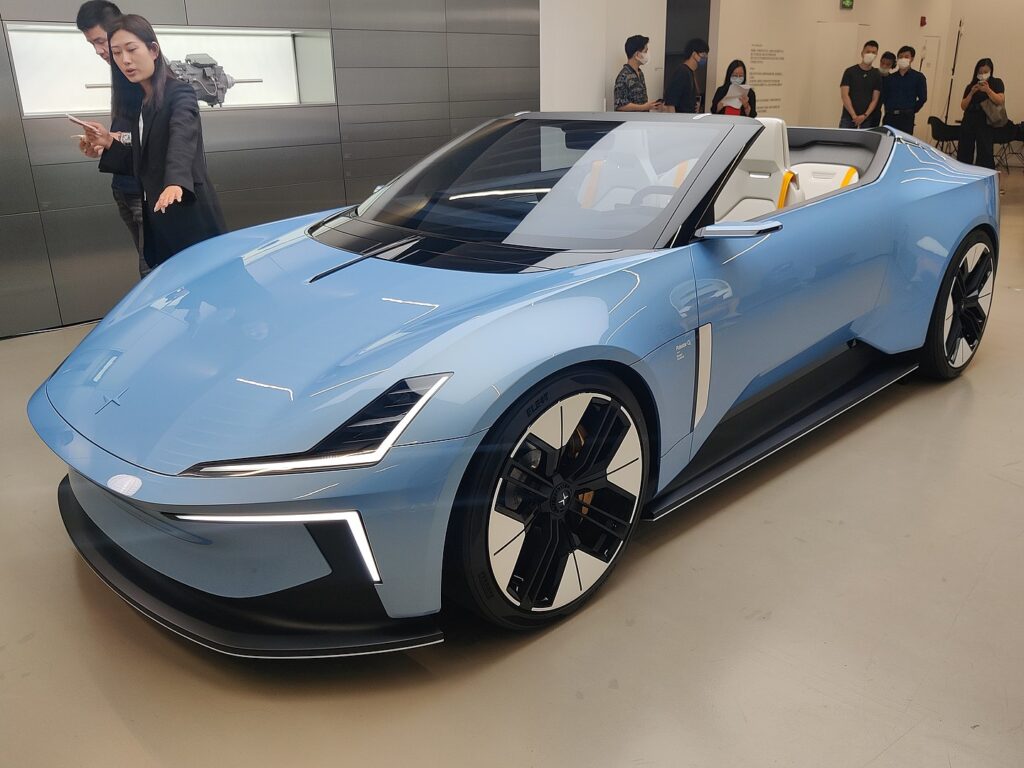 These Swedish car brands include Volvo (which is owned by Geely), Saab (which was bought by Spyker), Koenigsegg (which builds high-performance sports cars), and Scania (a truck manufacturer). These Swedish car companies have had varying degrees of success in selling their Swedish cars outside Sweden, but they're all trying to expand their reach beyond these borders.
Sweden's size means that its domestic market isn't big enough to sustain its Swedish car manufacturers, so Swedish car companies had to look elsewhere for customers and opportunities to expose their Swedish car brands to a broader audience—especially since many of these Swedish car manufacturers were once owned by foreign firms who wanted access to a larger pool of consumers than could be found within Sweden's borders alone.
That said, here are some of the top Swedish car brands you need to know about when it comes to Swedish cars.
Volvo
Volvo is one of the most renowned Swedish car brands. The company, founded in 1927 by Assar Gabrielsson and Gustaf Larson, has been making Swedish cars since then and has become synonymous with safe vehicles—especially during the winter months when Swedes tend to drive a lot more than they do during other seasons. Most people associate Volvo with its safety features, but it's also known for reliability and comfort.
Volvo has been owned by Geely, a Chinese automotive company, since 2010; before that, Ford owned it from 1999 until 2010. When Ford bought Volvo Cars from Peugeot in 1999 for USD 6 billion (or 8 billion SEK), it was seen as an attempt to gain market share in Europe from Japanese carmakers like Toyota or Nissan/Renault Group (which owns Alpine too).
But after six years under their ownership, Ford sold off all their European brands except Jaguar Land Rover so they could focus on North America instead; this included selling Volvo Cars which became privately owned again until 2011 when Geely acquired a 51% stake in them through Nippon Automobile Industry Ltd (NACO), which itself had previously been formed by Japan Industrial Partners Limited (JIPL) following its acquisition of Japan-based Suzuki Motor Co., Ltd.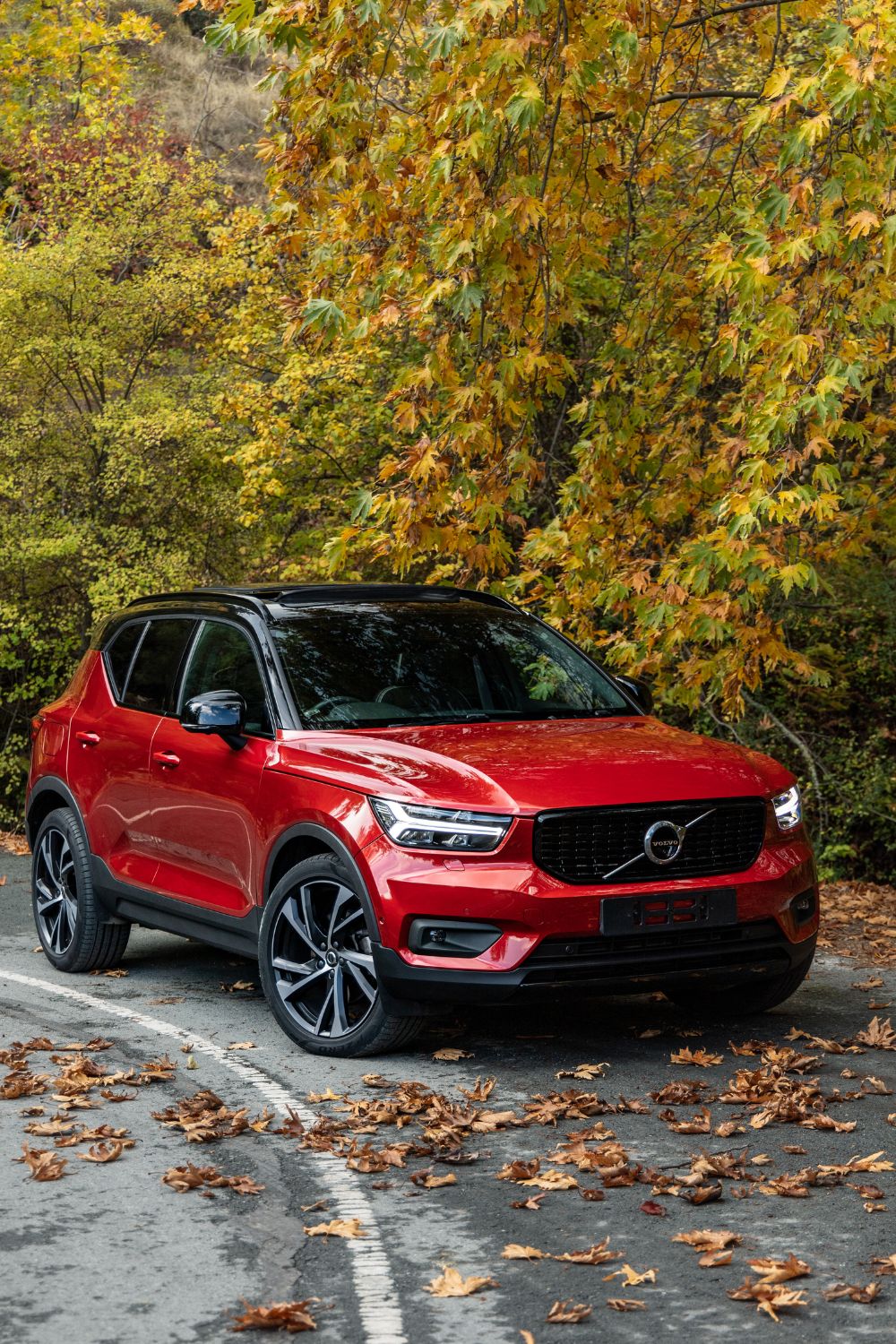 In 2013, Geely bought the remaining shares in Volvo and made the company privately owned again (but still based in Sweden). This change led to some significant changes for Volvo Cars; they now produce more than just Swedish cars and are working on making them more environmentally friendly, such as with their Hydrogen Fuel Cell technology.
Lynk & Co
Lynk & Co is one of the freshest Swedish car brands to date. It was founded in 2016 and is now owned by Geely Automotive Holdings, a Chinese automotive company. The Lynk and Co 01 is the first car from the Swedish car brand. The Lynk & Co 01 is a compact SUV with three rows of seats that can seat up to five people. It's available in China only for now, but we hope it will come to other parts of the world soon!
The Lynk & Co 01 is powered by a 2.0-liter turbocharged four-cylinder engine that produces about 245 horsepower. It comes with an eight-speed automatic transmission and can go from 0 to 100 kilometers per hour (60 miles per hour) in 6.4 seconds. The crossover also has an all-wheel drive for extra stability on slippery surfaces.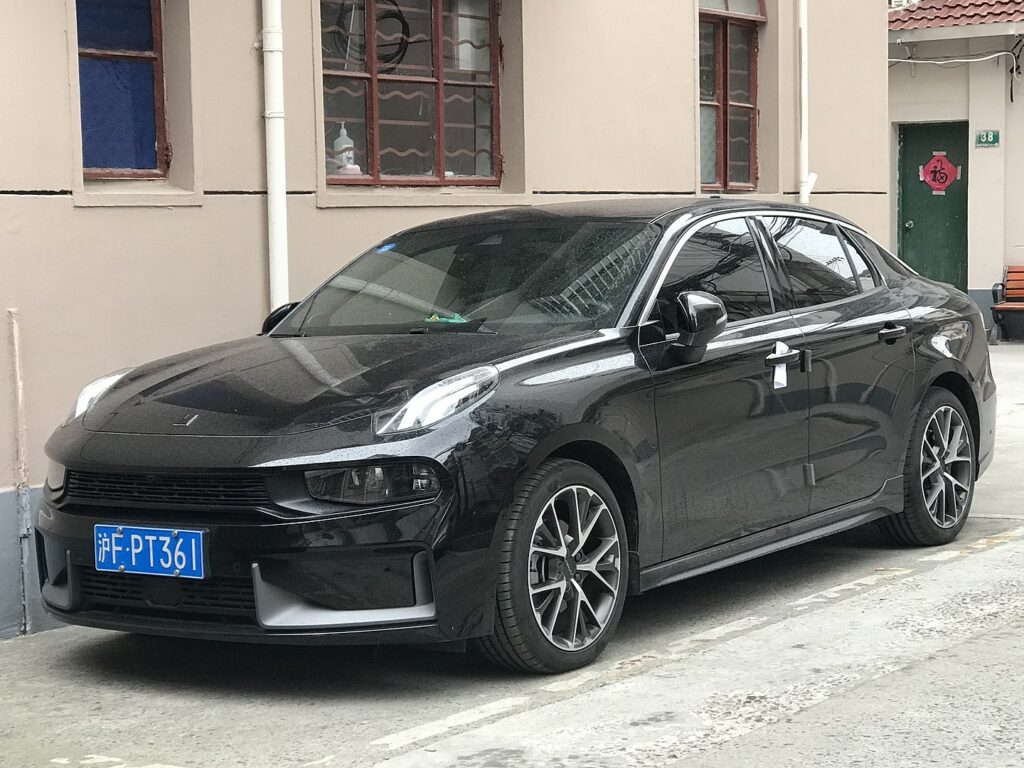 The Lynk & Co 01 is a compact SUV that seats five people. The front seats are very comfortable and have plenty of room for tall drivers. There's also a lot of headroom in the cabin, which makes it easy to get in and out of the car with large suitcases or shopping bags.
Polestar
Polestar is a performance brand of Volvo that was founded in 1996 and based in Gothenburg, Sweden. The first car released by Polestar was the Polestar 1, which was made available for pre-order with deliveries beginning in 2019.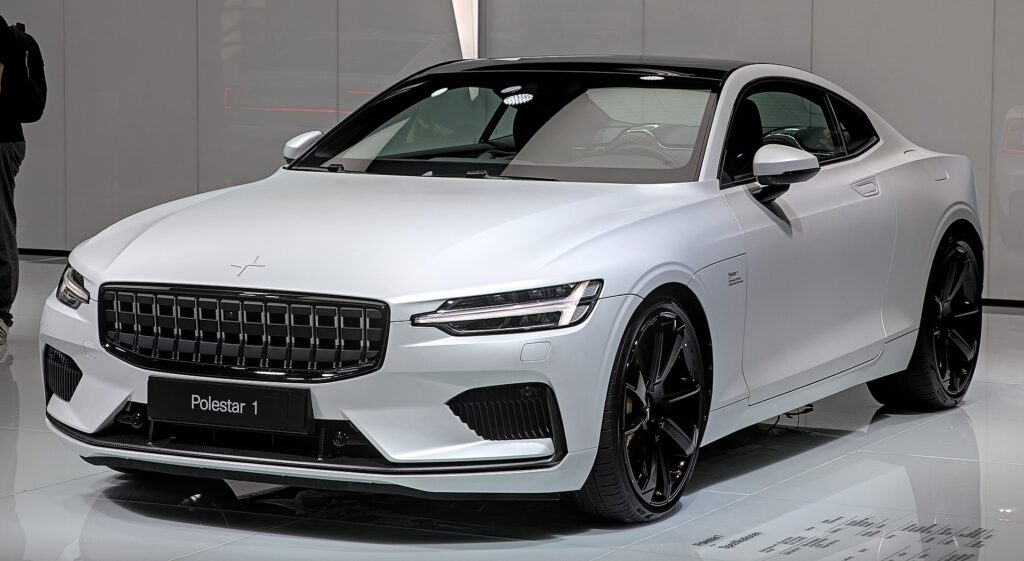 This model focuses on making zero-emission electric cars. Though its headquarters are in Sweden, the cars they sell are actually manufactured in China because of its economic advantages over European countries, unlike other Swedish carb brands on this list.
The Polestar 1 is an electric sports car that comes with a two-year subscription service. This means that owners will receive new features and upgrades to their cars every two years, which makes it a bit different from other electric vehicles on the market today.
Saab
You may not have heard of Saab Automobile AB, but you probably know the brand from its infamously sleek and iconic Saab 900 model. The car manufacturer was founded in Trollhattan, Sweden, by inventor and engineer Assar Gabrielsson and his brother-in-law Hans Erik Linderoth.
Saab Automobile AB is owned by Spyker Cars NV (a Dutch supercar maker) after it was purchased from General Motors in 2010. GM had taken over the company in 1989 after acquiring a 50% stake in 1987 and then buying all remaining shares just two years later.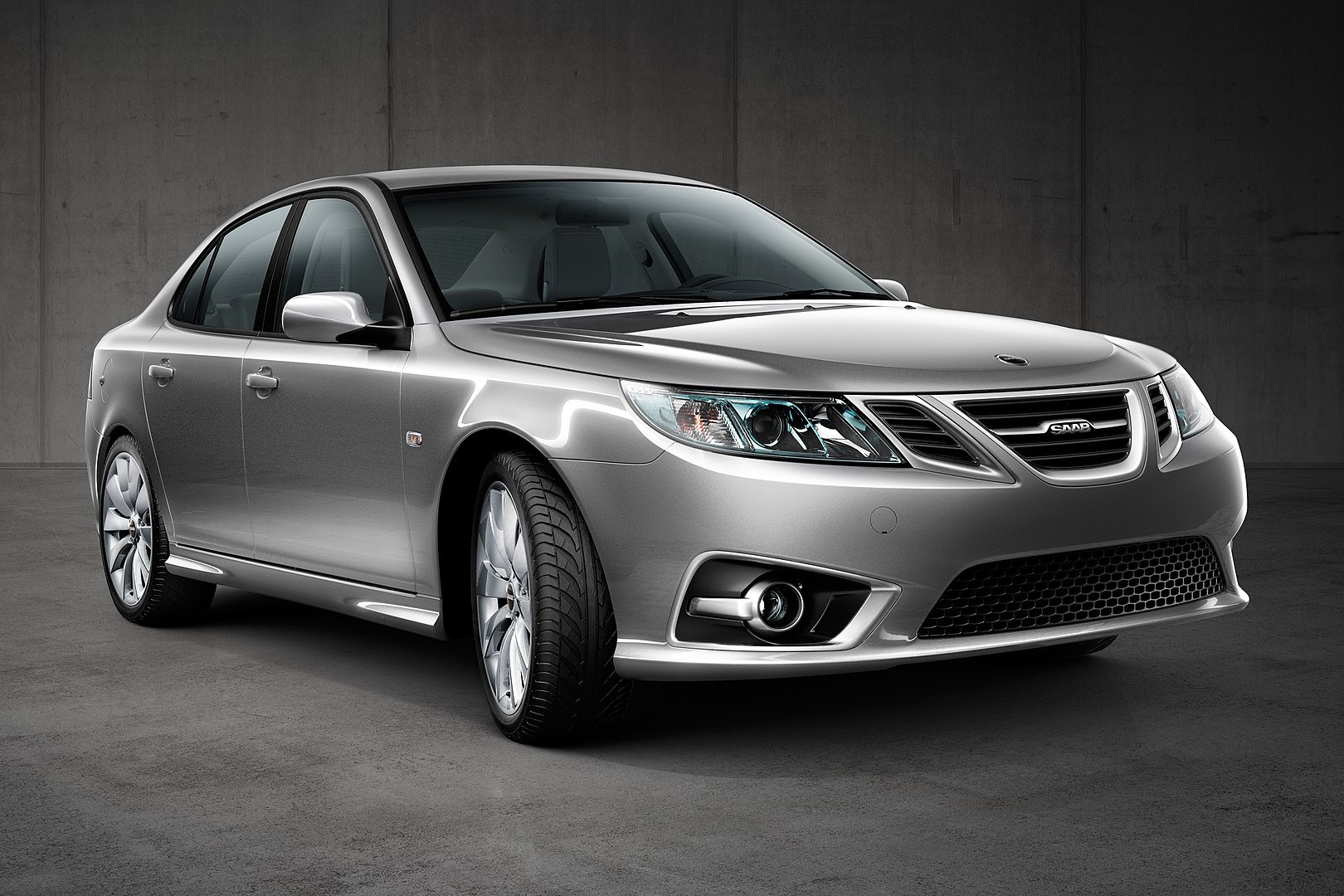 After ceasing production of cars under its brand name in 2011, Saab Automobile has continued to exist within the aerospace industry as Saab AB (its parent company), moving away from the automotive industry, unlike other Swedish car brands.
This Swedish automaker, among a handful of other Swedish car companies, remains an integral part of the country's history—and even if it no longer makes automobiles for mass consumption, you can still find them on display at museums around Europe!
Koenigsegg
Founded in 1994, Koenigsegg is one of many Swedish car manufacturers based in Ängelholm, Sweden. The company was started by Christian von Koenigsegg, who used his own money to create the first prototype for the CC. It wasn't until they made the CC8S in 2002 that the company grew significantly in the luxury car market.
Today, most of their cars are produced at their factory, where they do all their R&D and manufacturing processes from scratch. This allows them to maintain quality control over all aspects of production and ensures that each vehicle will be unique as well as have its own unique story behind it due to its place within a limited run or being built for one specific customer order only (there have been cases where someone has ordered more than one copy).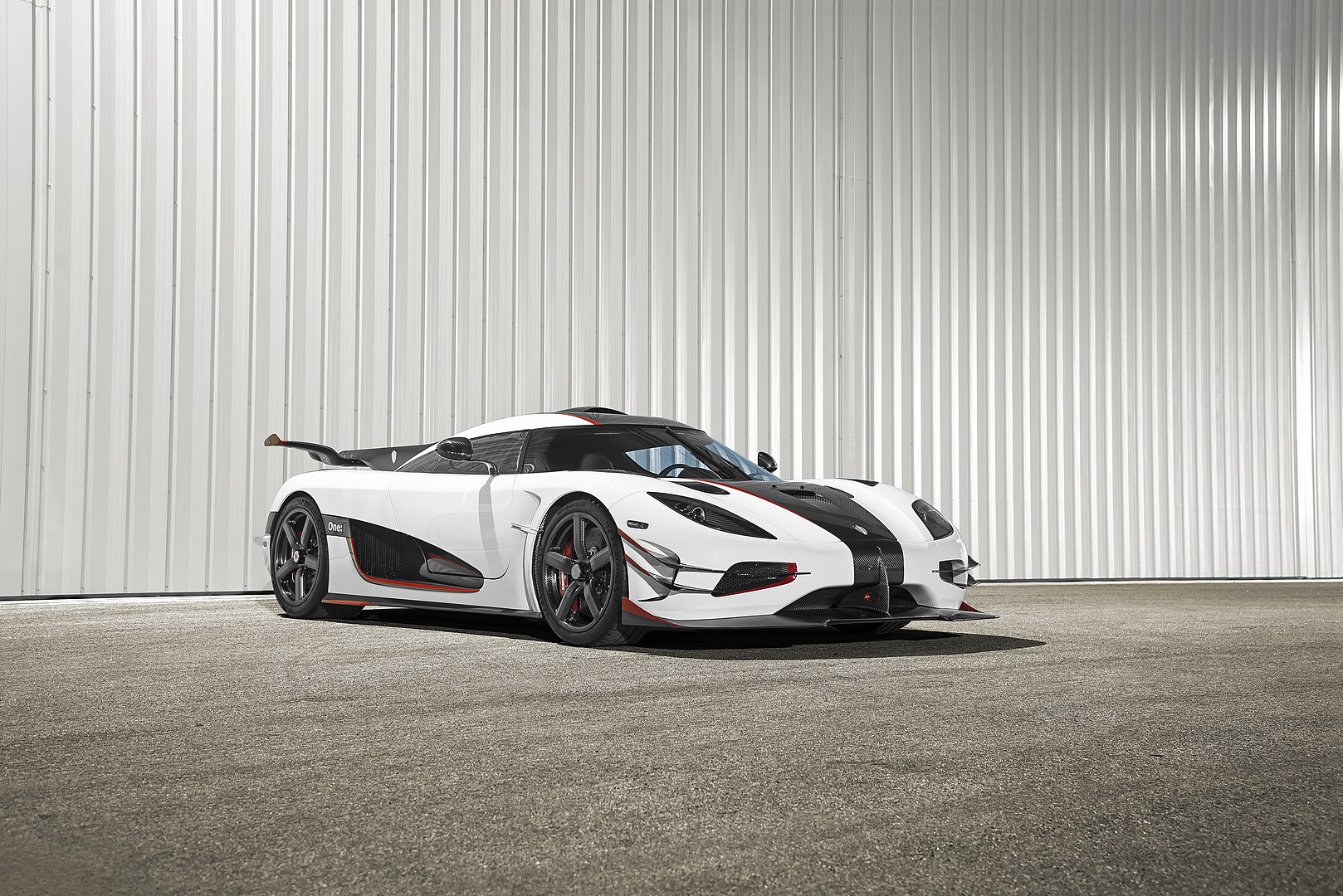 Koenigsegg's main focus is high-performance cars without neglecting aesthetics – they've devoted much time researching materials to improve performance while still looking good under any light condition possible. So, even when you're driving at night on country roads or city streets, your ride still looks classy and drives as good as it looks! It is no surprise that Koenigsegg is one of the world's most popular Swedish car brands.
Scania
Scania is a Swedish truck and bus manufacturer owned by the German company MAN SE. It was founded in 1891 and has become known for being the world's largest manufacturer of trucks. The original logo depicts the coat of arms for Skåne, as that was where it was derived from, a unique take for one of the well-known Swedish car brands.
Scania began using turbo-charging on its diesel engines during the early 1980s, leading to their engines becoming some of the most fuel-efficient in Europe then. Since then, they have been reducing their carbon emissions by introducing new technologies such as remote diagnostics and engine monitoring systems (EMS). These have helped Scania reduce its dependency on oil as an energy source by more than 60%.
Scania is now working on introducing new drivetrain technologies, such as hybrid and electric powertrains. They have also developed a system that allows the driver to select the desired engine speed and torque output, which can then be delivered by adjusting turbo boost pressure in real-time. Scania, alongside other Swedish car brands, is taking the forefront to innovate their cars that adapt to the changing times.
NEVS (National Electric Vehicle Sweden)
NEVS is a Swedish car brand owned by the Chinese automotive conglomerate Evergrande Group. It's based in Trollhättan, Sweden, which was the location of Saab Automobile's headquarters. NEVS was founded in 2012 and acquired Saab Automobile's assets when it went bankrupt in 2011.
NEVS only sells cars in China as part of its joint venture with Chinese automaker Qingdao Qingbo Investment Co., Ltd., which owns one-third of its business assets. Its most popular model is called the 9-3 EV (which used to be an old Saab model), and it sells for around USD 50,000 — not bad considering how expensive electric cars tend to be if you ask us!
In 2017, NEVS announced plans to expand its operations beyond China. The company decided to build electric vehicles in India and sell them there but has yet to make significant progress on this project. NEVS is one of the few emerging Swedish car companies tapping into the electric cars and environmental sustainability realm, making them one of the most exciting Swedish car brands to look out for that are thriving outside their home soil.
Uniti
Uniti is a Swedish electric vehicle company that was founded in 2016 by its CEO, Lewis Horne. The company is based in Lund, Sweden, and is focused on developing and manufacturing electric cars and mobility solutions. Uniti's first production car, the Uniti One, is a small electric city car that is designed to be lightweight, affordable, and sustainable.
The company has stated that it aims to make electric vehicles accessible to a wider range of consumers and to promote sustainable transportation. An initiative that a handful of Swedish car brands have been investing more and more time and effort into as we look forward to an evolving world.
Volvo Construction Equipment
Volvo Construction Equipment is a subsidiary of the Volvo Group. Unlike most Swedish car brands, it manufactures construction and mining equipment, including heavy machinery such as excavators and loaders. The company is based in Göteborg, Sweden.
Volvo Construction Equipment was created in 1999 through a merger between Volvo AB (which had acquired the construction and mining equipment business of Deere & Company) and Valmet Oyj's pulp mill operations in Finland.
It is also the world's second-largest construction equipment manufacturer, behind Caterpillar Inc., with factories in Europe, Asia, and North America. Making it a proud accomplishment for Swedish car companies.
Caresto
Caresto, like many other Swedish car brands, is a niche brand. Founded in 2004 by Leif Tufvesson, Caresto focuses on conceptualizing and making project cars with a more conventional aesthetic, setting them apart from other Swedish car companies. Tufvesson has extensive and deep knowledge of the automotive world, as he previously worked for Volvo as a Technical Director for a handful of years.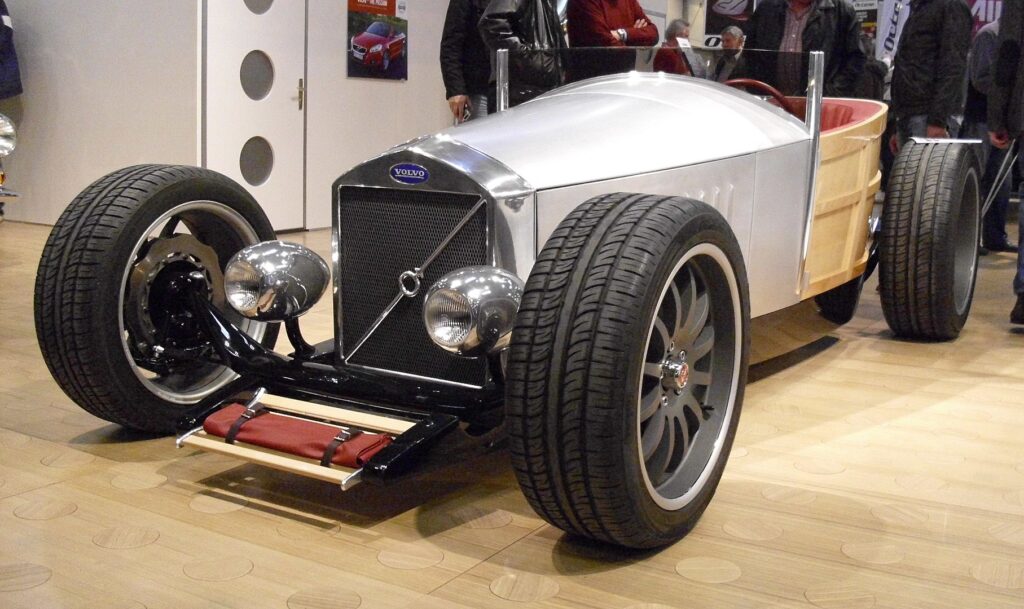 Since its inception, Caresto has produced two concept cars—the C14R GT Coupe and the C12 Berlinetta—and has plans to launch five new models (the C3 RGT Coupe, C5 Zagato Cabriolet, F3 V8 Spider Convertible, F4 RGT Coupe), all within the next five years.
The goal of Caresto is to create beautiful, timeless, and emotionally connected cars. This can be seen in its latest model, the C5 Zagato Cabriolet—a modern interpretation of a classic Italian roadster.
Caresto's first model was the C14R GT Coupe, which was released in 2004. The C14R featured a V6 engine that produced 350 horsepower and could reach speeds of up to 200 mph. The car was designed by Thomas Mauerhofer, who wanted it to look like something out of an old movie—specifically, a film noir set in the 1950s.
BAE Systems AB
BAE Systems AB is one the most unique Swedish car companies that is quite niche compared to other Swedish car brands. It's based in Stockholm and it's a subsidiary of the British-based BAE Systems. The company was formed in 2000 as a result of an acquisition by the British government of Sweden's CelsiusTech and Kockums.
BAE Systems AB specializes in military vehicles and makes the CV90, which Sweden's army uses. The company is also involved in manufacturing submarines and has produced vessels for Australia, France, and the Netherlands. We'd say they are more of one of the few specialty-focused Swedish car manufacturers on the list.
The company has sales offices worldwide, including in the United States, Australia, and Saudi Arabia, and employs more than 2,700 people.
What sets apart Swedish car brands from the world
Swedish car brands offer great value for money. They offer a range of stylish, comfortable, and economic models to run. Sweden has always been known as a country where quality is paramount, whether it's furniture or clothing. This same principle applies to the cars that Swedish car brands make too!
Swedish car brands have a long history of making high-quality vehicles. They are renowned for their safety features and performance. It is no wonder why Swedish car brands are popular worldwide because they offer reliable vehicles that last for many years without needing to be repaired often.
Another is the ability of Swedish car brands to combine traditional craftsmanship with modern design. This allows them to create beautiful and functional cars, which is why they have such a loyal customer base. Volvo's safety features are second to none, while Koenigsegg combined the art of aesthetics in design with the power of optimum performance. And these are just a few of many Swedish car brands trailblazing the daring adventure to innovative design, performance, and way of thinking in all the Swedish cars they make.
Swedish car brands: Now you know
We hope that this article has helped you to get a better understanding of Swedish car brands. Although these Swedish car companies are not as common as other brands, they have a rich history and some great models to offer. If you're looking for something different than the usual German or Japanese imports, then we recommend checking out these Swedish car brands! And who knows, you might just find a new favorite or two.