Sweden is not only home to picturesque natural landscapes, hunting, and design; it is also home to some of the most breathtakingly gorgeous Swedish women that you might know! These Swedish women are known for their captivating eyes or heartwarming smiles and for what they have accomplished throughout their lives, both personally and career-wise. In this article, we will be looking into some of the most accomplished and hot Swedish women to date.
10 Hottest Swedish Women
From supermodels on the runway, actresses on the big screen, artists on the rise to political figures, these Swedish women have earned their spot on the top charts for a very good reason. Without further ado, let's get right to it.
Alicia Vikander
Alicia Vikander is a talented Swedish actress, dancer, and producer. She was born on October 3, 1988, in Gothenburg, Sweden. Her mother, Maria Fahl-Vikander, a stage, and screen actress, has Finnish blood, making Alicia one-fourth Finnish. She is currently taken by Michael Fassbender and has a child, as they take on their journey as a couple from October 2017.
Alicia is renowned for her role in movies such as the Tomb Raider, The Danish Girl, and Seventh Son, and she came a long way to earn her way to the red carpet. She started her acting career in Swedish short films and TV series. It wasn't until her role as Josefin Björn-Tegebrandt in Second Avenue that she started getting recognized by a growing audience.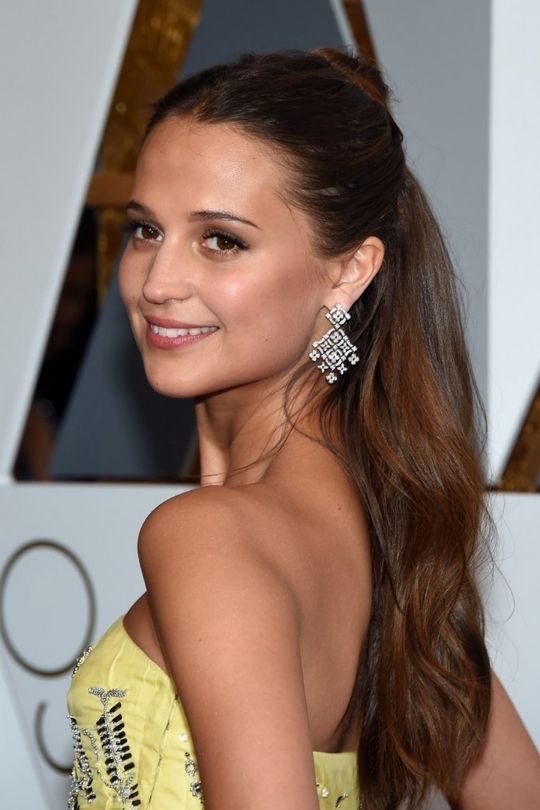 Through her roles in films such as Pure, Anna Karenina, A Royal Affair, to name a few, she received various prestigious recognitions. These include the Guldbagge Award for Best Actress, Golden Globe nomination, a BAFTA Rising Star Award nomination, and a Screen Actors Guild Award for Best Supporting Actress. Making her one of the most famous Swedish women to this day.
Malin Åkerman
Malin is an infamous Swedish actress, producer, and model, born on May 12, 1978, in Stockholm, Sweden. Interestingly, she was raised in Toronto, as her family moved there when she was two years old. Though she divorced her ex-husband Robert Zincone, she sparked a new and lasting relationship with Jack Donelly in 2018.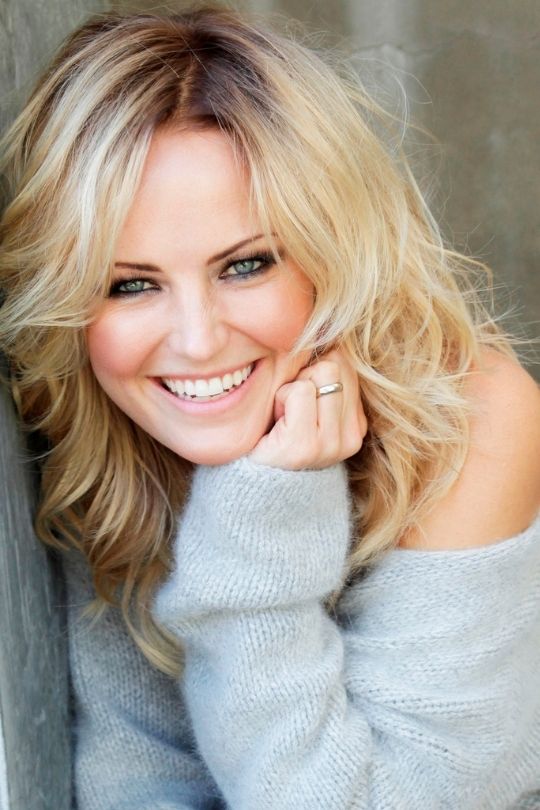 She is one of many Swedish women who started their careers young. Throughout her career as an actress and Model, Malin began to take on roles for TV commercials when she was five and won the Canadian title of Ford Supermodel at 17. She decided to pursue a career as a child psychologist at York University in her uni years but later decided that acting was the one for her.
With her roles in movies and series such as Watchmen (2009), the Proposal, Trophy Wife, and Billions, she gained worldwide recognition for her acting prowess and charm. This got her a nomination for the Saturn Award for Best Supporting Actress.
Zara Larsson
Zara, a sensational Swedish singer, and songwriter was born on December 16, 1997, in Stockholm, Sweden. During an interview, she mentioned that she was born "dead" due to oxygen deficiency, but little did she know what the universe had in store for her.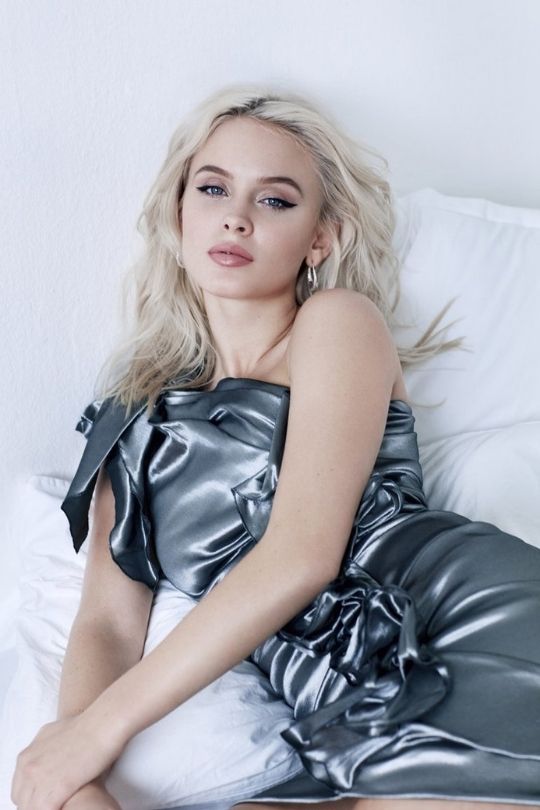 Early on, unlike most Swedish girls, she started her singing career from 2008 to 2011. In 2008, she won Talang, an adoption of Got Talent, when she was 10, singing Celine Dion's "My Heart Will Go On" with class. As she gradually developed, she signed with TEN Music Group and released her debut, extended play, Introducing in 2013, with her original single, "Uncover." Unsurprisingly, she aced her way to the top charts in Scandinavia and was certified not once but six times Platinum back in her home country.
In 2014, she signed a 3-year contract with Epic Records in the US, and her career took off from there. Zara got a chance to sing in the opening and closing ceremonies in the UEFA Euro in France. Some of her infamous singles include Never Forget You, Symphony, and Ruin My Life. She is a glamorized artist and is one of the most influential figures, especially to Swedish women.
Kenza Zouiten
Kenza, a stunning Swedish model, actress, and blogger on "Kenzas," was born in Stockholm, Sweden on April 21, 1991. She is half Swedish (her mother) and half Moroccan (her father), and she lived in Morocco from when she was two until 6. Kenza has been married to Alex Subosic since 2017 and is blessed with two lovely children.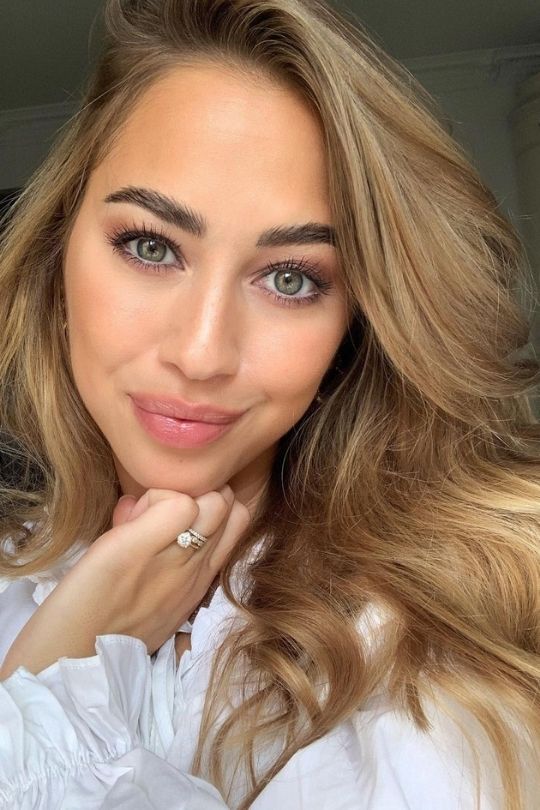 She is one of many Swedish women who has become a successful content creator and writer through her blog. Unsurprisingly, the Swedish fashion blogger runs "Kenzas," one of Sweden's top viewed blogs to date! In 2008, she won the Veckorevyns Blog Award and Personal Blog of the Year at the Finest Awards.
With her prior experience as a model for Elite Model Management, Kenza also owned a clothing label called IvyRevel, with modern and ready-to-wear fashion pieces from footwear to accessories. Kenza is undoubtedly one of the most well-respected and entrepreneurial Swedish women in the world.
Princess Madeleine
Princess Madeleine, the Princess of Sweden, Duchess of Hälsingland and Gästrikland, was born on June 10, 1982, at Drottningholm Palace, Sweden. Her parents are King Carl XVI and Queen Silvia, and she is also the youngest daughter of the royal family. Princess Madeleine is married to Christopher O'Neill and is gifted with three children.
As one of the most looked-up-to role models to Swedish women, Princess Madeleine made the most out of her education as she deepened her experience and knowledge in arts, social sciences, and international humanitarian work at the University of Stockholm.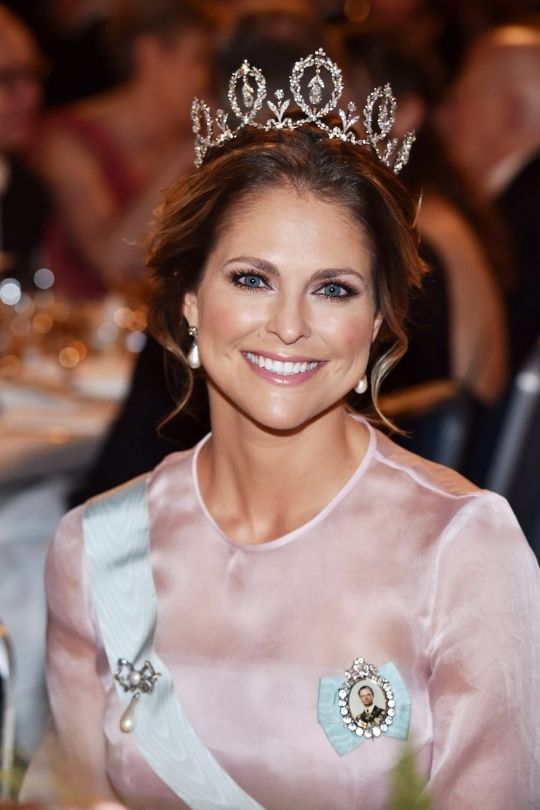 During her career development, Princess Madeleine worked along with UNICEF, New York, focusing on children in institutional care, children in areas of conflict and vulnerability, and sexually exploited children. She also got involved with the UN by participating in conferences on support programs for sexually exploited girls. As her remarkable endeavors and involvement list goes on, Princess Madeline is genuinely a noble public figure to Swedes.
Khaddi Sagnia
Khaddijatou "Khaddi" Victoria Sagnia, a gorgeously talented track and field athlete, was born on April 20, 1994, in Helsingborg, Sweden. Though her mother, Sutay, is originally from Gambia, Khaddi was born and raised in Sweden together with her seven siblings.
As one of the many active Swedish women athletes, she has shown her prowess in several competitions representing and bringing pride to Sweden. Her record isn't shy of achievements and medals. Back in 2010, she managed to snatch the gold medal at the Youth Olympic Games in Singapore. She also managed to win two bronze medals in the Diamond League in Doha, Qatar, and another at the European Championships in 2021. Though she qualified for the 2020 Olympics in Tokyo, she still placed herself at the top 9 for long jumps.
The Swedish athlete competes for both her national team and Ullevi FK. Khaddi is also a Nike-sponsored athlete and a brand ambassador for Atea and Gainomox in the health and lifestyle industry.
Victoria Silvstedt
Karen Victoria Silvstedt, the infamous model, was born on September 19, 1974, in Skelleftehamn, Västerbottens län, Sweden. She is a few of many Swedish women blessed with an above-average height of 1.79 meters, coupled with her ocean blue eyes and wavy blonde hair, which makes her a spotlight everywhere she goes. Victoria was married to Chris Wragge for nine years but later divorced back in 2009. Though she is single, rumors have been surfacing of her starting to date again.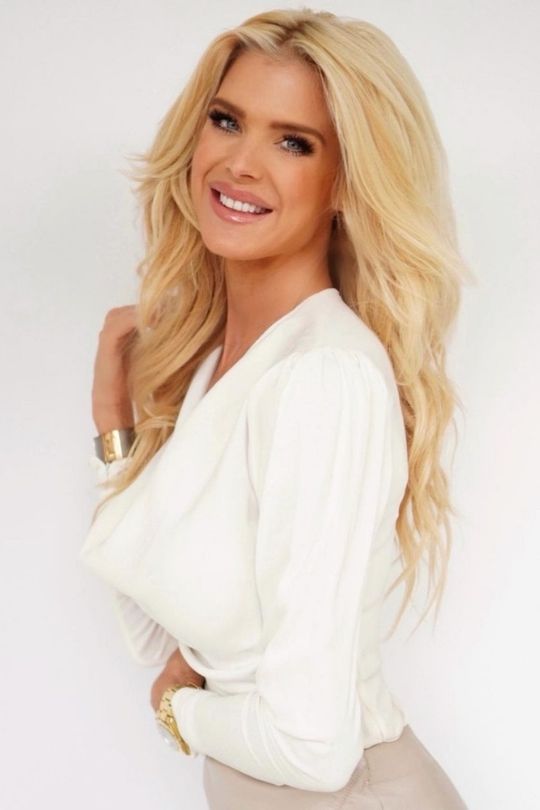 During her journey in modeling, her drive and ambition earned her spot in the Playboy Magazine, and she was named Miss December 1996. This eventually got her named Playboy's Playmate of the Year back in 1997.
Victoria was also the first runner-up for the Miss Sweden beauty pageant and was called to represent Sweden in the prestigious Miss World. She came across a modeling agent from Paris that she focused her career efforts on as a stunning model.
Ebba Busch
Ebba-Elisabeth Busch, a Swedish Christian Democarta Politician, was born on February 11, 1987, in Upsala, Sweden. With her parents being Norwegian and Swedish, she has dual citizenship in both countries. She is also a mother of two children, though she has divorced her ex-husband, Niklas Thor, back in 2020.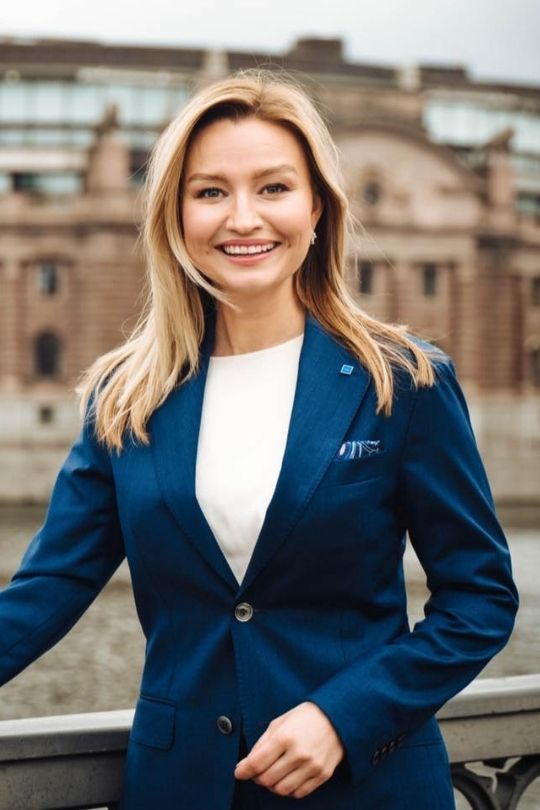 During her studies, she took the IB Diploma Programme at Katedralskolan in Uppsala and later continued and deepened her knowledge in peace and conflict studies at Uppsala University. Ebba eventually graduated as an Alma mater at Uppsala University.
As she continued to build her political career, Ebba started as a municipal party political secretary in the Uppsala Municipality. Through struggles and hardships, she finally earned her rank as the party leader of the Christian Democratic Party, as the successor of Göran Hägglund in 2015. Her main priority as the party leader was to focus on improving healthcare and family politics. As both a politician and a mother, she truly is a figure many Swedish women look up to.
Frida Hansdotter
Frida Handsdotter, one of the most recognizable Swedish women in ski sports, was born on December 13, 1985, in Västerås, Sweden. As a fellow alpine racer, Frida followed her father's footsteps (Hans Johansson) and is apparently Prince Daniel's second cousin! The 35-year-old skier is currently single after ending things in a past relationship.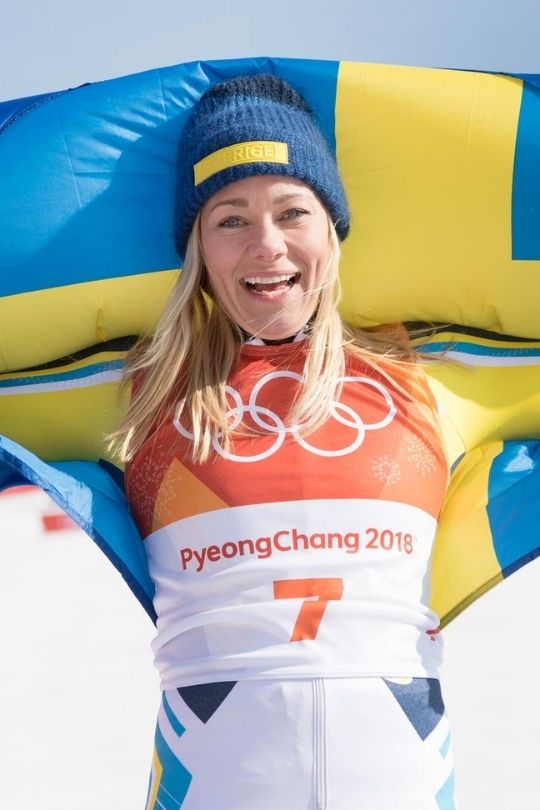 Frida was renowned for her impeccable skills on the slopes as she represented Sweden and her club, Norbergs SLK, since her debut in 2004. She competed in 3 Olympic games, 7 World Championships, and 15 World Cup Seasons, where she specialized in slalom.
She has an outstanding record of wins through participating in the Winter Olympics, World Championships, and the World Cup. Her hard work and determination paid off as she grasped a gold Olympic medal, along with two silver medals and another three bronze medals in the World Championships. With that, she decided to retire from alpine racing on March 17, 2019. Frida made a remarkable run in her skiing career, hopefully inspiring other Swedish girls in the sport.
Katarina Sandström
Meet Katarina Sandström, a Swedish TV news presenter and journalist born on March 20, 1974, in Addis Ababa, Ethiopia. Though she was born outside Sweden, she was raised in Tavelsjö alongside her two siblings. Later, she got married to Tommy Borgunland in May 2004, sorry gents.
Throughout her career, Katarina has been the lead in Rapport on SVT, an evening news broadcast since 2000. Though she turned out to be one of the most famous and gorgeous Swedish women to date, she had humble beginnings as she worked for a radio news broadcast (Dagens Eko) and a local newspaper in northern Sweden (Västerbotten Folkblad).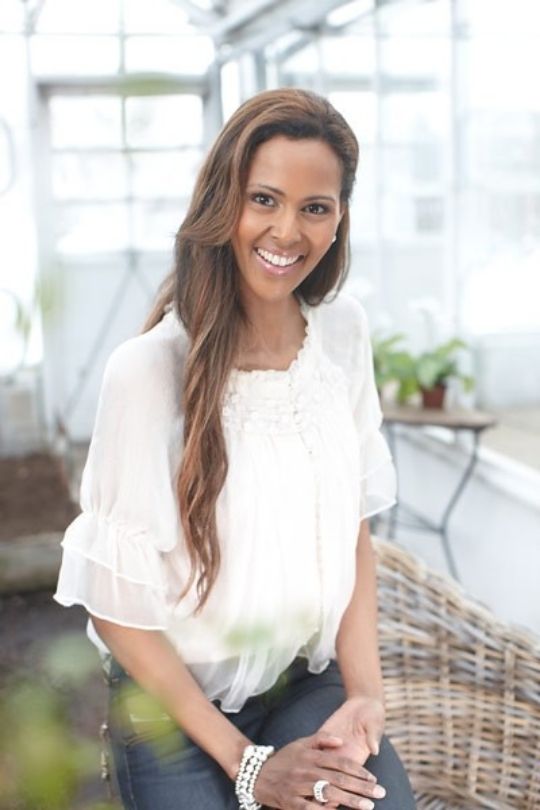 Katarina also took part in One year with the Royal Family (annual broadcast with the Swedish Royal Family), SVT broadcasts from the Nobel Banquet, and National election coverage (2006). She has received numerous nominations and awards as the best news anchor and one of best spoken Swedish on TV.
Words may never be enough to describe how these fantastic, talented, and hot Swedish women have changed the career game for Swedish women. These women are not just about the silk-smooth hair, stunning eyes, and a warm smile; they also have the brawns and brains it takes to be great and leave a mark for the generation to come.