Sweden is home to some of the world's most famous, charming, and successful Swedish men to date. From pop stars to athletes and princes, the country has a long tradition of how much impact Swedish men make worldwide.
With that being said, we've picked out ten of the hottest Swedish guys around right now. Make sure to read on if your favorite made it to our top Swedish men list. Who knows, you may even turn into a fan.
The 10 Most Stunning Swedish Men
Whether they are actors, musicians, or athletes, Swedes seem to be everywhere these days. The Scandinavian country is blessed with many talented and handsome men. Here are 10 of Sweden's most popular male celebs:
1. Alexander Skarsgård
The infamous Alexander Skarsgård has been a long-standing Swedish actor since 1984 to this very day. He was born on 25 August 1976 in Stockholm, Sweden, and is the infamous Stellan Skarsgård's eldest son. He is currently single despite having dated a handful of gorgeous models and actresses.
Back in his childhood days, Alexander started acting at the age of eight on Swedish screens but decided to call it quits when he turned 16 to pursue his education. However, after he turned 19, he decided to gallop his feet back up in his acting career after spending some time in the military to introspect himself.
This Swedish guy applied and studied theater at Marymount Manhattan College but lasted only 6 months to go back to Sweden to pursue a relationship, which was also short-lived.
After carving his way through Swedish screens and a part in Ben Stiller's movie called Zoolander, the Swedish guy paved his way to climb the ranks among other known Hollywood actors. This Swedish guy also played in Melancholia, the Legend of Tarzan, Battleship, and Big Little Lies.
In doing so, he earned multiple awards such as the Primetime Emmy Award, Golden Globe Award, and the Screen Actors Guild Award. Making it no surprise why he's one of the hottest Swedish men to this day.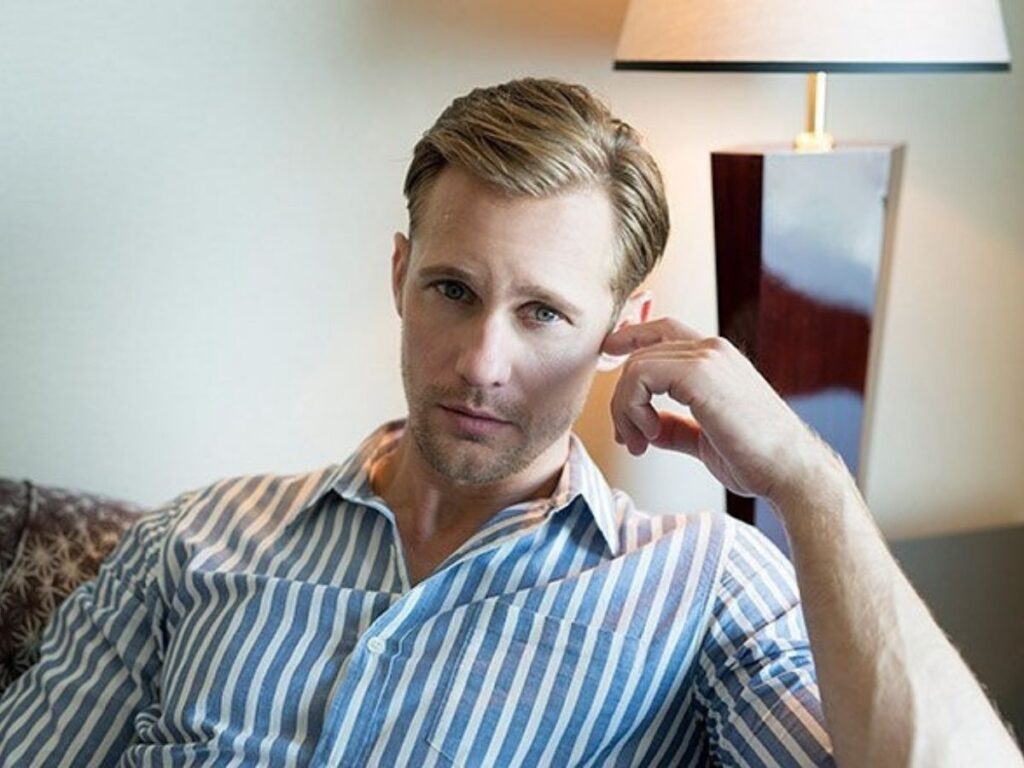 2. Filip Lamprecht
This Swedish man is a viral and sensational model on Instagram, raking over 70 thousand followers and counting! He was born on March 27, 1997, in Stockholm, Sweden. His parents are Kristin Kaspersen, a Swedish-Norwegian TV host in TV4 Group. And yes, he is currently single.
Back when Instagram was still new and budding, Filip, too, just started to share his first few posts for the first time in his life and has continued to do so ever since. He made an appearance on the Swedish TV show Let's Dance and has been well known as a model for various brands as well. He is often captured going on holidays, doing outdoor activities such as snowboarding in the mountains, surfing along the waves, and more!
His net worth is currently at $100,000 as his modeling career has seemingly taken off to a steady start so far. Filip is probably one of the youngest and hottest Swedish men in the 21st century. 
8. Prince Carl Philip, Duke of Värmland
This Swedish man has no need for an introduction, literally. Prince Carl Phillip, Duke of Värmland, is the prince of Sweden. He was born on May 13, 1979, in the royal grounds of Stockholm Palace, Sweden. He has been married to Sofia Hellqvist since they exchanged vows in 2015. They have been blessed with three sons, Princes Gabriel, Julian, and Alexander, who will soon grow into charming and noble Swedish men.
Since the Act of Succession, where a fully cognate succession has been established, he is now the fourth in line of succession to the throne, following his older sister, Crown Princess Victoria.
In 2007, the prince took off to Rhode Island to pursue a graphic design degree at the Rhode Island School of Design for a year. He then went back to Sweden to study Agriculture and Rural Management. Like his father, Carl XVI Gustaf, he is dyslexic, which makes it a challenge for him to perform at his best in school. But that certainly didn't stop him from being the well-read Swedish guy he is today.
He has been active in the world of charity as he founded the Prince Carl Phillip Racing cup to aid youngsters in pursuing a career in the sport. This is just one of many charities he works with and organizes. He is undoubtedly one of the most charming and noble Swedish men you will ever encounter.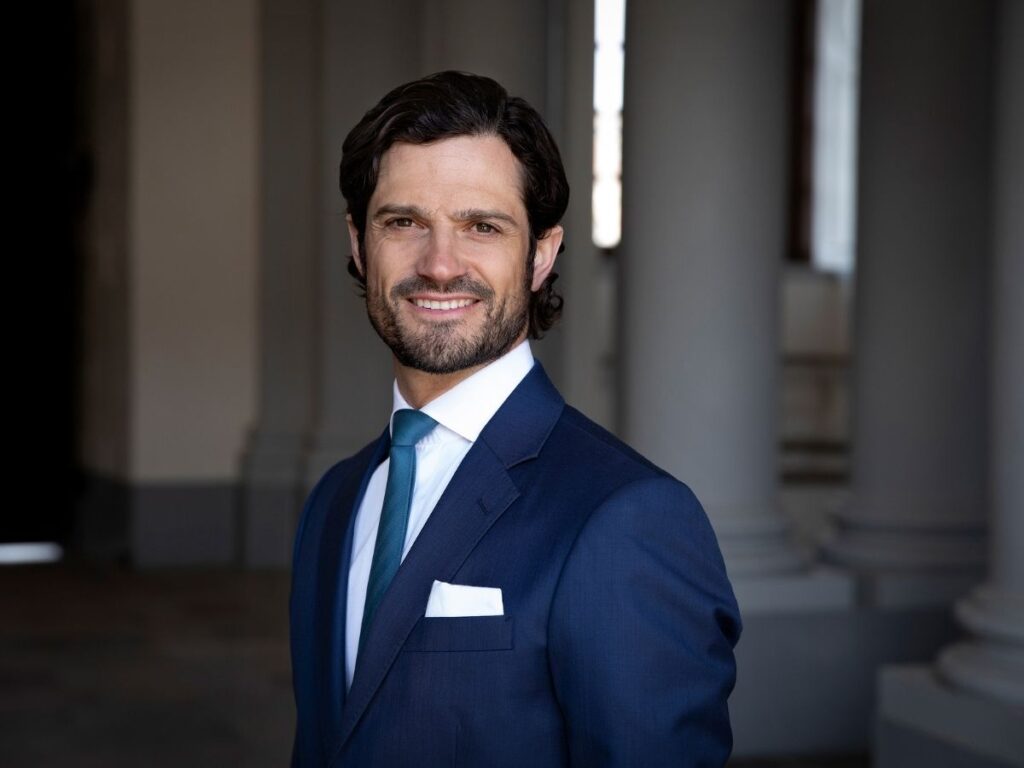 4. Måns Zelmerlöw
Måns Zelmerlöw is one of many things, but he is highly known for his music career as a pop singer and songwriter since 2005. The Swedish guy is also a model, TV presenter, and actor! He was born on June 13, 1986, in Lund, Scania, Sweden. Despite his breakup back in 2011, he later found love again with Ciara Janson, a British actress. They are expecting a baby together, as announced on his socials.
Måns took a sudden shift in his life when he joined Idol in 2005 and climbed his way to fifth place, and won the very first season of Let's Dance the following year! To top that off, he made his first hit song called Cara Mia in 2007. While most Swedish men on the list are great, this has to be a greater career run than most Swedish guys out there.
He also sang on behalf of his country and other Swedish men in the industry in the Eurovision song contest in 2015 and, unsurprisingly, won the competition! This Swedish guy enjoys sports activities such as padel, tennis, golf, and football in his spare time. 
5. Tobias Hysén
Hysén, like Fredrik, is also a former pro footballer and is currently an assistant coach from Sweden for the Swedish men category. He was born on March 9, 1982, in Gothenburg, Sweden. He is currently taken with his longtime partner Maria Kaspersson and has a son named Lucas together back in 2008, but are yet to be married.
He started his footballing career in 1998 by joining Lundby IF football club but spent most of his career as a winger in IFK Göteborg from 2007 to 2013. In total, he scored 181 goals in 504 appearances, professionally. He also represented his country's national team in the under 18, under 21, and the national team from 2000 to 2014.
Here's something that might be a surprise, he, his father, alongside his other
brothers, made a football-related blog and wrote for the Aftonbladet. At times he would also blog about other sports such as ice hockey and handball. Some Swedish men might just have something up their sleeve without many knowing, and Tobias is one of the few of those Swedish guys.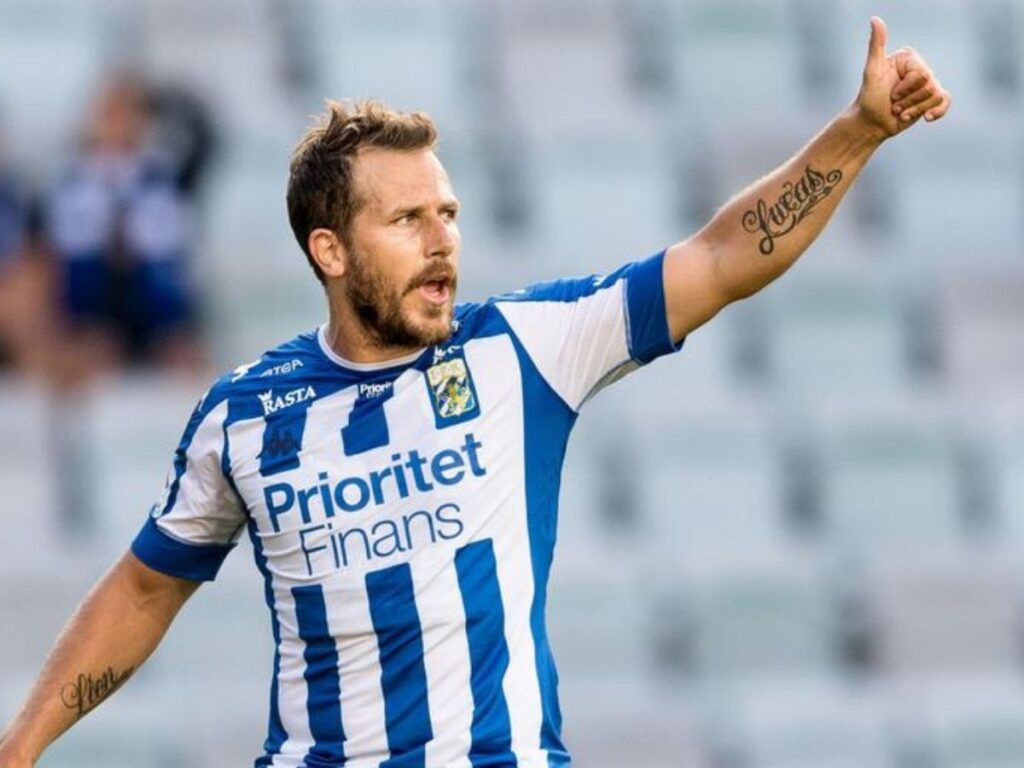 6. Joel Kinnaman
If there was anyone who could be the definition of masculinity, that should be Joel Kinnaman. Joel has been widely known as an actor on the big screens. He was born on November 25, 1979, in Stockholm, Sweden. He is currently dating the Swedish-Australian model, Kelly Gale.
The Swedish guy holds two citizenship, an American and a Swedish one from his father and mother, respectively. Joel is one of the Swedish guys widely known for his outstanding performance as the lead role in a Swedish movie called "Easy Money" that got him a Guldbagge Award in the "Best Actor category."
Aside from playing roles in Swedish films, he is one of the few Swedish men that landed major roles in Hollywood films, including playing Alex Murphy in the RoboCop reboot back in 2014 and the infamous Rick Flag in Suicide Squad. 
7. Henrik Lundqvist
Henrik is best known as a former Swedish pro ice hockey player. He is currently pursuing a career as a broadcaster for the MSG Network's Rangers coverage. He was born on March 2, 1982, in Åre, Sweden. He is happily married to his wife, Therese Lundqvist.
He has always been no stranger to the world of ice hockey as a butterfly-style goaltender, known for his distinct game mentality, physique, technical skills, and solid stance among other Swedish men who play the game. He led the Swedish men ice hockey team to victory and won Sweden an Olympic gold medal in 2006. An inspiration to younger Swedish guys.
His performance stood out and earned him the Guldhjälmen, Guldpucken Award, and three Honken Trophies in Swedish ice hockey. He played for a good 20 long years before retiring as a professional player in the Swedish men category.
Henrik and his wife both founded and ran the Henrik Lundqvist foundation to support the health and education of families and children in need since 2014. Making him one of the most respected Swedish men to many. 
8. Alexander Abdallah 
The infamous Alexander Abdallah is one of the most underrated Swedish men, as he is an actor and director at the same time. He was born on April 13, 1993, in Uppsala, Sweden, with a Lebanese background. He doesn't have a ring on his finger just yet and is still a single pringle.
He started as an actor by studying at the Theatre Academy of Malmö in l|und University. He was also involved with the Helsingborg City Theater, contributing to productions, including the infamous Rapunzel and Romeo and Juliet. Today, the Swedish guy is notoriously known for his role as an actor in a series called Snabba Cash.
Alexander had the opportunity to direct a short film called "I do not shine without you, my brothers" that premiered at the Gothenburg Film Festival just recently in 2019. For his stellar work, he earned the best music, photo, film, and audience award in the Scanian film festival Pixel.
He enjoys music and even models for a handful of modeling agencies in his spare time. This is one of the many reasons he is one of the most stunning Swedish men in the 21st century. 
9. Andreas Wilson
Last but certainly not the least is the stunning actor and model Andreas Wilson. He was born on March 7, 1981, in Stockholm, Sweden. Like some Swedish men, he doesn't talk nor show much in his personal relationships, but it may be safe to say that this Swedish guy is single.
He is vastly known for his lead role in the movie Evil, a movie that was nominated for the Oscar awards. To add to that, he also played roles in Kill Your Darlings, Den utvalde, and Babas bilar. Unsurprisingly, he is also a model, as some of the Swedish men on the list, for the clothing brand Abercrombie and Fitch for quite some time now.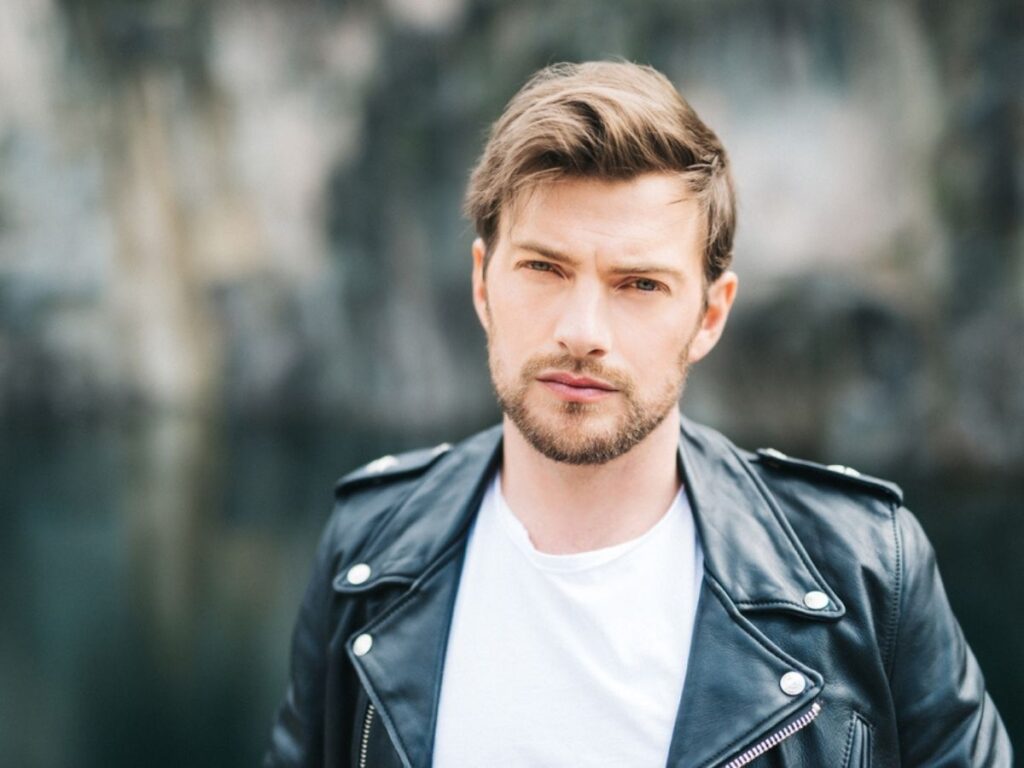 10. Fredrik Ljungberg 
Frederik Ljungberg, also known as Freddie, is no stranger to the world of football/soccer, as the Swedish man is a professional footballer who plays as a winger. He was born on April 16, 1977, in Vittsjö, Sweden. He has been married to Natalie Foster since 2014, and they have two children together.
Freddie had an impressive run in his professional football career, first as a player and then a coach. He started off at Halmstad in his early days and rose to the occasion every time he stepped into the field. Eventually, he spent most of his career at Arsenal for 10 years as a player and 4 years as a coach/manager.
He was also a player at other football clubs such as West Ham United, Seattle Sounders, and Mumbai City, just to name a few. Fredrik has also been called up to the national team of Sweden to compete in the UEFA Euro and, of course, the FIFA World Cup in the Swedish men's football team.
But here's something that may just surprise you, he is also a model for Calvin Klein! He was also sponsored by big sports brands like Nike, Procter & Gamble, Puma, Beats, ESPN, and Pepsi. He is undoubtedly one of the most successful Swedish men on the list, both in life and field.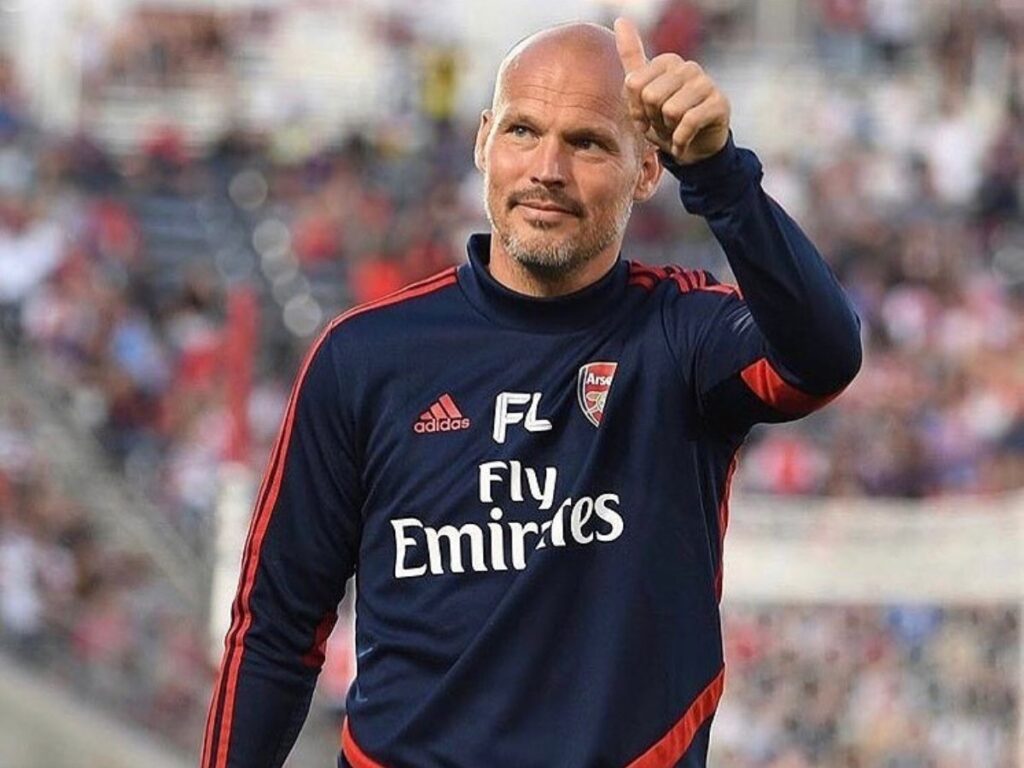 Swedish Men 
Whether or not you've known them or not, you can't deny how amazingly talented, good-looking, and perhaps humble Swedish men can truly be!
We hope you enjoyed this glimpse into the most hot Swedish men. It would be impossible to include all those gentle, gorgeous, and athletic Swedish men, so we focused on just the most popular ones.
Often, these Swedish men don't make it all on their own. They're also given a nudge by a few lucky breaks and perhaps some insider connections. But they still need to work hard to keep up their success. However, if these fine Swedish men keep this up, we think they'll continue rule 2022 and beyond!
Wonder who the hottest Swedish women are? Read our article!