The great Scandinavia is filled with wonder that meets more than just the eye. Scandinavia is known as a historical region on the peninsula of North Europe with over 24 million inhabitants as a collective.
It is filled with eye-opening coastal sceneries (e.g., Møns Klint), hiking trails (e.g., Kungsleden), cycling trails (e.g., Mývatn), winter wonders (e.g., ski resorts, the Swedish ice hotel, and the aurora borealis), and of course, enriched history of Vikings!
"Where shall we begin?" you may ask. Well, let's start off by taking a closer look at each of the Scandinavian capitals.
Most headlines or television anchors have stated different things or opinions about what or rather which is the actual Scandinavian capital. Most people argue that Stockholm, Sweden, is the capital of Scandinavia, while others beg to differ. The most sensible reason for this is the fact that Stockholm is the most enormous Scandinavian capital compared to the other Scandinavian capitals.
In fact, there is not just one but five Scandinavian capitals that you may have just discovered today! These Scandinavian capitals include Stockholm (Sweden), Oslo (Norway), Copenhagen (Denmark), Helsinki (Finland), and Reykjavik (Iceland). Each of these Scandinavian capitals has distinct traits and features of its own. Want to know what sets these Scandinavian capitals apart? Read on to learn more!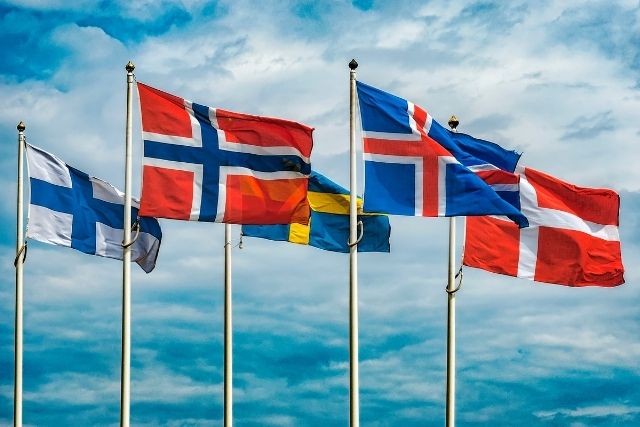 Stockholm, Sweden
Stockholm is commonly referred to as the Scandinavian capital as it is known as the largest one among the five actual Scandinavian capitals. It is located on the southeast coast in Sweden, with four beautiful, distinct seasons. Autumn is a top favorite with a galore blend of colorful leaves as you stroll through the city parks.
The Scandinavian capital comprises many islands, including the mainland of Uppland and Södermanland, and thanks to modern industrialization, its blend of cultural and contemporary buildings make it one of the most enchanting and timeless capital cities in the world.
Gamla Stan (Old Town) is a featured area, also known as the "city between the bridges," with buildings preserved from way back in the 16th and 17th centuries. This Scandinavian capital's region is legally protected against any change to preserve the history passed on from the Middle Ages. Some of Stockholm's popular cultural sites include the Royal Theatre, Ericsson Globe (the world's largest hemisphere-shaped building), and the Royal Palace at Drottningholm (a UNESCO World Heritage site). A few of many reasons to visit this lovely Scandinavian capital.
During your visit to Stockholm, make sure you:
Take a visit to the Vasa Museum to see some old and historical ships
Drink a glass or two at the subzero ICEBAR, where glasses are literally made of ice!
Do a Gamla Stan walk tour.
Read about the Swedish flag here.
Oslo, Norway
Oslo is a widely known Scandinavian capital for its Viking and nautical history, mesmerizing museums, and superb seafood. This capital of Scandinavia is also known for its wide variety of architecture and is home to the Nobel Peace Prize.
For all winter sports enthusiasts, you will surely fit right in the Scandinavian capital! Winter seasons create the perfect setup for cross-country skiing! Oslo also holds annual Holmenkollen ski-jumping competitions with ski jumpers from all over the world.
Historically, Oslo was previously known as Christiana or Kristiania between the 1600s and 1900s. It is also the largest city in Norway, making it a Scandinavian capital. The city is located at the head of Oslo Ford in the southeast of Norway and was discovered by King Harald Hardraade way back in 1050.
This Scandinavian capital attained its name as Oslo in 1925 and progressed immensely in terms of its development. Oslo is distinctively known to be the largest and most bustling city in Norway, as it is the epicenter of banking, shipping, trade, and industry in the country. They also lead in producing consumer goods, graphic, and electrotechnical industries, where locals refer to the city as "The Tiger City."
Some of the best things to do in Oslo, Norway, include:
Check out the Oslo Fjord
Unwind in Norwegian style at the Oslo Fjord Sauna
Explore the Bygdøy Peninsula (Viking History) and Fram Museum
Take a sip at a few Norwegian coffee bars and shops around Oslo. Norwegian coffee brewers will be more than delighted to give a taste of their carefully brewed coffee for you!
Copenhagen, Denmark
Copenhagen, the city of fairy tales, has been reputed as the happiest city in the world! This Scandinavian capital is infamously known for its mouth-watering cuisine, beautiful canals, Tivoli Gardens (the second oldest amusement park and garden in the world), and was once home to Hans C Andersen, a children's writer. The city's Danish language, beer breweries, and harmonious community spirit are the city's trademark.
The capital of Scandinavia is the largest Denmark city and is placed on Zealand (Sjælland) and Amager island, in the south of The Sound (Øresund). The heart of Copenhagen, called Rådhuspladsen or "Town Hall Square," has an old shopping street that leads to the former city center, Kongstren Nytorv, or "King's New Square." Here, you will find yourself around buildings built back in the 17th and 18th centuries, such as Thott Palace, the Royal Theatre, and Charlottenborg Palace.
The Scandinavian capital is notably known for having a handful of higher education institutions, including the University of Copenhagen, the Engineering Academy of Denmark, and the Copenhagen School of Economics and Business Administration, just to name a few.
Some of the must-sees and -dos in the Scandinavian capital include:
Take a stroll in the Nyhavn district
Find and hop on at least one (or more) canal tours for some sightseeing around the city
Check out the Black Diamond Library
Fascinate yourself in the Design Museum Danmark for all design enthusiasts or aspiring architectures.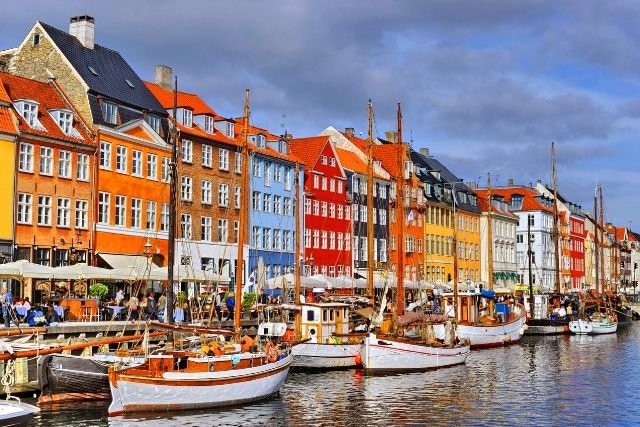 Helsinki, Finland
Helsinki is another Scandinavian capital worth the visit! This capital of Scandinavia is known for its jaw-dropping sea-viewing landscape, notorious Nordic cuisine, and of course, its world-known design. Some argue that most of the city can be explored on foot, with numerous accommodations you can take pitstops at in your journey.
The Scandinavian capital is located in south Finland, on a peninsula extending to Finland's Gulf. Helsinki is the most northerly continental European capital to date! In fact, it is often referred to as the "white city of the north" due to its numerous buildings made of light-colored granite.
Helsinki is also enriched with culture, arts, and history. It is filled with theatres, a ballet company, an opera, and a handful of symphony orchestras you can explore! In addition, the Scandinavian capital city also hosts an annual festival, highlighting world-class orchestras and artists to bless your ears with harmony and sweet melodies.
To make the most out of your stay in this Scandinavian capital, ensure you:
Take a boat to Suomenlinna Sea Fortress (a UNESCO World Heritage site)
Savor one or two Michelin-starred dishes (such as Palace, Olo, Demo, and Ora)
Take a morning or afternoon stroll or ride a bike around this capital of Scandinavia.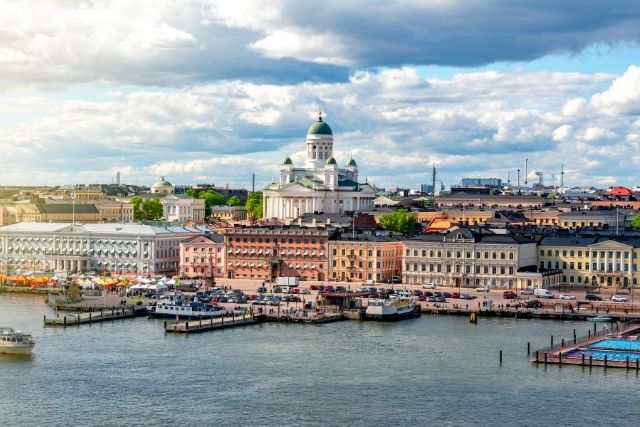 Reykjavik, Iceland
Like all four Scandinavian capitals, Reykjavik has been crowned Iceland's largest city, making it a Scandinavian capital.
The city is mainly known for its timeless and world-renown museums, galleries, and exhibitions, enriched with Iceland's cultural heritage. The locals call this particular Scandinavian capital the "Smoky Bay" due to the columns of steam from the numerous hot springs noted from the early settlers.
One feature of the Scandinavian capital is its architecture, which can be easily recognized in Reyjavik's many cathedrals and churches (such as the Austurvöllur Square). Another is the city's breathtaking surroundings filled with in-awe natural sceneries, including mountains, geothermal pools, volcanoes, vast waters, and Fjords.
In order to fully immerse yourself into this lovely Scandinavian capital, be sure to:
Take a visit to Iceland's tallest church called Hallgrímskirkja
Relax at the Nautholsvik Geothermal Beach
Take a walk along the banks of Tjörnin (if you visit during winter, be sure to try ice-skating!)
Spend the evening watching a classical concert at Harpa hall.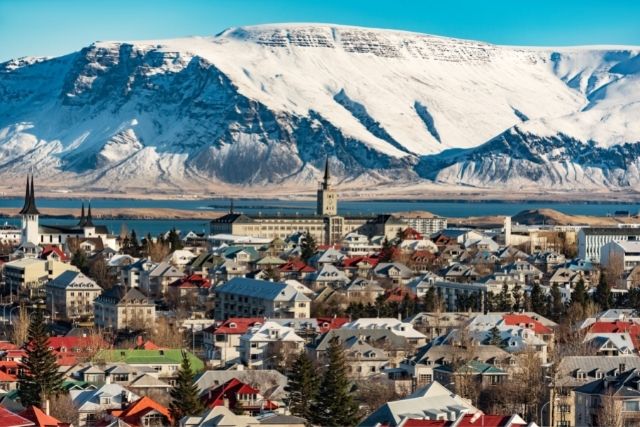 As you can already tell, each capital of Scandinavia has its very own trademark that ties around culture, history, arts, natural landscapes, and architecture. Some of the best things to do when visiting these Scandinavian capitals are cycling, hiking, and sightseeing to immerse yourself deep into the stories behind museum artifacts from the Viking ages and the architectural designs of famous buildings.
Though there are five Scandinavian capitals, Stockholm, Sweden, is generally known to be the largest capital of Scandinavia. This explains why it is called the capital of Scandinavia (or at least unofficially by the locals). However, this does not make it a reason not to visit the other four Scandinavian capitals, such as Oslo (Norway), Copenhagen (Denmark), Helsinki (Finland), and Reykjavik (Iceland). All of which are equally enchanting and worth every second of spending.
Whichever capital of Scandinavia you choose to travel to, it will surely bring you lifetime moments worth remembering, especially when you bring along your loved one(s) to share that joy in the spectacular Scandinavian lands.